March 29, 2016
by Neal Humphrey
What's next with Flashband
If you've been paying attention to our activity the past couple of months, you've probably noticed that there hasn't been very much. In my last email newsletter in January, I cancelled our just-launched weekly Music Sundays series and left off saying we were 'exploring new directions.' We then promptly went silent. A lot of you read between lines, taking this to mean Flashband was over; I got more than a few concerned emails and phone calls. This, indeed, was a very real possibility, and one I had to weigh heavily. Fortunately, I'm here to report that won't be happening - although the structure of Flashband and how we run our activities will be very different.
What does Flashband rebooted look like? The short version is we're shifting to a member run organization – opening up Flashband so you, the musician members, can organize events and activities with Flashband facilitating the process. The specifics of this process are still being figured out, and I'll be communicating more to you about what this looks like as it develops. But, to understand this shift and why it's needed, we need to start at the beginning.
Where we started
I founded Flashband as a business - which is important context to keep in mind when thinking about how we got here. Flashband is incorporated as an LLC. It wasn't the only path I considered; when we first started I thought about forming as a non-profit. I also came very close to registering as a Benefits Corporation (B-corp), a new type of company legally obligated to consider the public benefits of their efforts. We opted for LLC because it gives us the flexibility to include public good in our mission if we want to, but without the added paperwork.

In most sectors you don't have to explain your choice to operate as a business - but the music sector is a complicated one. There are tons of people involved and there isn't enough money to go around. But because musicians love to play music, this huge amount of competition doesn't mean that most band 'businesses' go out of business – instead they are just heavily subsidized by their members. Like sports, there are a very small number of people at the top of the music business that make a lot of money doing it. Unlike sports there is actually a viable path for people below the pro level to make some money (when's the last time a friend paid to watch your softball game?). Unfortunately, some businesses providing services to musicians resort to predatory practices ("pay to play") and this in turn breeds distrust of anyone that charges musicians for services in general.

I chose to go the for-profit route first because I truly believe it's our best chance to change the way musicians meet and build their network. I believe that musicians are stronger with a vibrant, connected community and we get more, better music when more people get inspired to play and learn and grow their music. I know that there is a desire for what Flashband does. And if we can find that magic combination that provides those services profitably, we can reach far more people through a for profit model - all we need to do is scale (still a big task of course).

Flashband, however, is far from being a profitable business to date - in fact, it's very unprofitable. We've been able to survive as an unprofitable business for four years based on two things - unpaid labor and investment funding. For the first three years, all the Flashband partners and staff put in a lot of time and took no money from it - myself, my co-founders Caleb and Amanda, and our first employee Cody who often chose to put in much more energy than we could pay him for. A year ago, we closed our seed investment round. With this, we could pay people for their effort - and get more overall effort because of it. I quit my part-time work and went full-time Flashband. I hired Deborah full-time and we hired a web developer to work on the website. We had money coming in from events and Backstage membership, but it didn't come close to the money going out. But that's what investment money is for - investing in getting a system up and running in order to transition to a sustainable operation.
It's Not the Marketing, Dummy
Yes! We have investment! I can finally work on this full time - and I can pay other people to do it too! Let's go out and bring Flashband to the masses!

When I wrote up our business plan, I had two parallel paths. We had experienced good success with events but they were a lot of work to run and if they didn't fill up they lost money - we needed more musicians. For the website, we needed to invest a lot more work to both enable us to create new chapters and also make the website relevant on its own. As with most web based businesses, paying off that investment also meant growing a lot.

So for both plans I needed to recruit more musicians. Do more marketing, right? Unfortunately, what I thought was a marketing problem was really a product-market fit problem. Startup people talk about product-market fit a lot, but most everyone else hasn't heard the term. Basically, it means your product needs to be kick-ass, and most of your customers need to think it's kick-ass. To get product-market fit you need to attack the problem from both ends - make your product better and get rid of the type of customers that don't think it's kick-ass (better known as narrowing your target market). While we did some of that, our main focus was growing our reach - launching a new Baltimore chapter and expanding to the DC suburbs with shows at UMD and Jammin' Java. Nearly all the musicians in Flashband came from word of mouth and a core group of them are raving fans so it felt like we had something people liked and wanted. But our fit wasn't good enough - we tried to appeal to too many types of musicians, and while we'd found a good system with showcases those alone were not enough to build a whole business.
Whew, That's a Mouthful
At the end of the day, my biggest mistake in our post-investment phase was biting off more than I could chew. Yeah, I read all the startup books about minimum viable products and target markets. I even thought I was doing those things. But it's never enough. To make a truly minimum viable product, you have to be ruthless and cut away everything superfluous. To have a target market, you need to tell lots of musicians 'no, Flashband isn't for you' - at least until you can get big enough to start diversifying. I knew we needed to have more musicians participating in our events for us to grow - so I scheduled more showcases. Instead of finding the musicians to fill them, we had a bunch of showcases with 30 musicians instead of the 40 we needed to be profitable.

I imagined an awesome website that could revolutionize musicians' access to the collaborators they needed. But, we didn't have time to build it all and so I cut out big pieces of it. After we launched the new website we talked to all the people that signed up. It turns out, we launched the less important pieces. Everyone said yes, they wanted to meet new musicians, form bands, and find people to jam with - but they didn't know what these dream people looked like. Rather than searching for their ideal bandmate, they wanted to discover them. Unfortunately, most of the new parts of the site that we launched, like the updated profiles and Collaborations, emphasized search, not discovery. Bummer.
A Sad Day for Flashband
Our investment funding came in three tranches - getting our second two rounds of money required hitting specific targets for musician growth and launching new chapters. Early this year it became clear we weren't going to hit those milestones. At the end of January I had to lay off all of Flashband's staff - Deborah, our Community Outreach Coordinator, Ariel our Event Coordinator, Gonzalo our web developer, and myself. With no more full-time staff, we'll need to learn to do a lot more with a lot less. Most of all, we need to make big changes to how we think about Flashband.
More Mouths, and Building a Community With… a Community??
In early March – after a month of moping – I held a meeting with some of the core Flashband musicians, those who have been to the most Flashband events and who have been most active about keeping it alive. From this discussion it was clear people really wanted Flashband to continue, and that in-person activities are central to making that happen.

To do more with less, I need you - the musicians in the Flashband community - to help grow this community together. I know that all musicians would benefit from a stronger community and new ways to be inspired to play more music, whether that is by finding the right person to connect with or a musical challenge that forces you to learn and grow. I will be opening up Flashband to its members, asking you to contribute to the community by organizing activities, events and initiatives that will help the Flashband community grow.

Core to this is a new Flashband Leadership Committee with 6 to 8 musician members who will help us find the best new and old initiatives for Flashband to pursue and put in the time to make sure they happen. We'll be continuing showcases on a reduced basis - about 6 events per year - and I'm happy to announce that 7DL Studios will be partnering with us as the DC Chapter Organizer for our showcases. And we'll have a place for both regular and one-off event organizers. If you have a musician-focused event you want to organize, we'll work with you to make it happen. How we'll run all this is forming as we go, so I'll keep you all informed as these new structures shape up.

I'm excited about this next phase of Flashband. It's been sad and frustrating to feel like I failed - I couldn't get Flashband to work with our old plan. But this new approach gives us the opportunity to do a lot of things differently. The core value of Flashband to most of our participants has always been the community that it creates - and shifting to member run events puts the community front and center. We can also take a longer-term view of our activities - setting things up months in advance and trying multiple things in parallel, instead of trying to force new initiatives to work right away.

I started Flashband because I wanted to meet and help more musicians. Thank you to all of the members that have been a part of this so far. I'm looking forward to building something awesome with all of you. Here's to playing more music.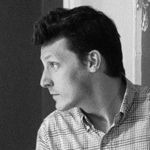 Neal
Flashband Founder & CEO